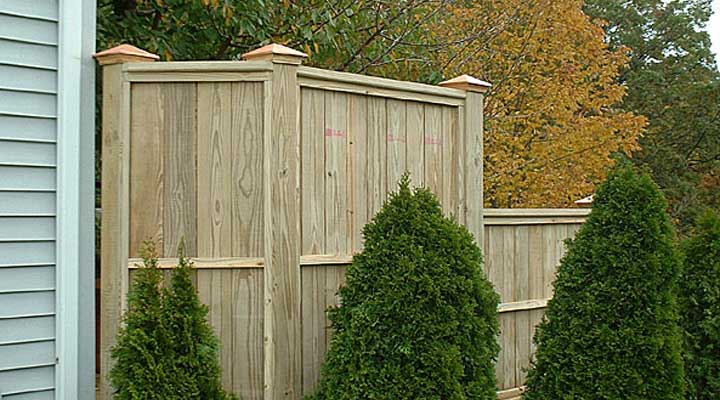 Fences, Walls & Stonework
Our high quality construction and installation techniques extend through our entire spectrum of projects.
Please contact us for a quote on all fencing materials (wood, vinyl, composite) to enhance the privacy and security of your property.
We also install beautiful manufactured and natural stone, retaining walls, decorative walls, and decorative structures.